Wildlife Icons In
Canada's Rocky Mountains
The Canadian Rocky Mountains boast some of the best Wildlife Viewing in the World. The Rocky Mountains are home to an exciting array of mammals and birds. Most commonly seen are Elk, Bighorn Sheep and Deer. The more elusive Bear, Mountain Goats, Wolves and Moose can be found in Canada's Rockies more easily at specific times of the year. Even more rare sightings of Mountain Lion, Lynx and Wolverine are experienced typically by chance of those who spend a significant amount of time exploring Canada's Outdoors.
Wildlife On Video Channel
Male Grizzly Bear Just out of Hibernation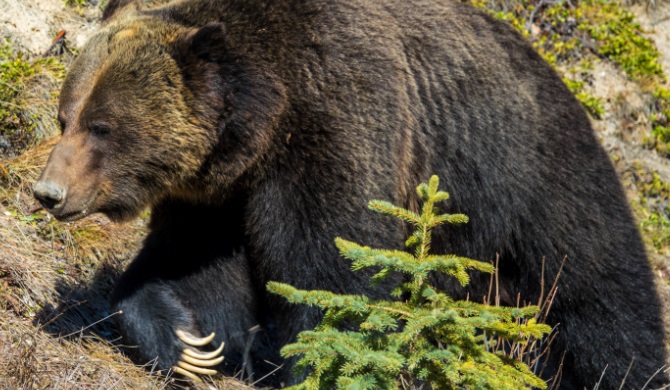 Grizzly Bears' food sources vary with season and habitat, for instance... a plant that is highly nutritious in spring may have little food value in the summer. Sweetvetch roots for example, are an energy rich food source for Grizzly Bears when they wake up in the Spring.
Grizzly with Cubs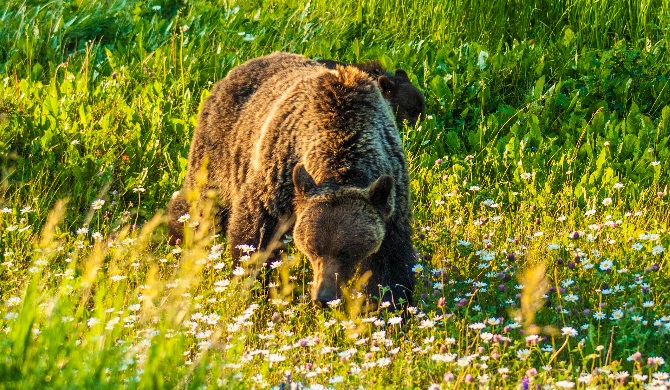 A very patient Grizzly Bear Mother and Cubs of the Year video. A mother Grizzly Bear's shyness is usually obvious, and Brown Bears do seem to require more room to avoid becoming anxious.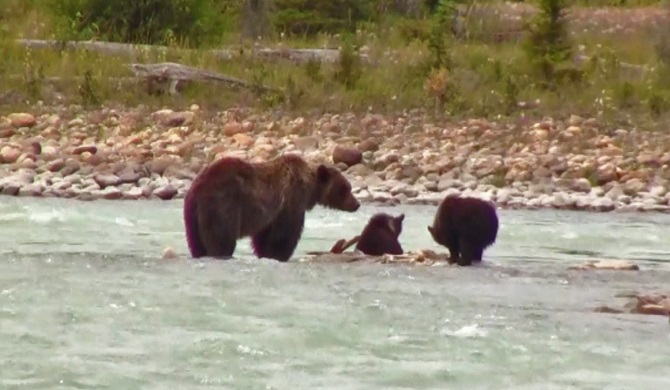 Grizzly Bear with Cubs Eating an Elk Kill in Athabasca River, Canada's Rockies. This Grizzly Bear Mother and Cubs of the Year fed off of this Elk carcass for about a week in July near Jasper, Alberta.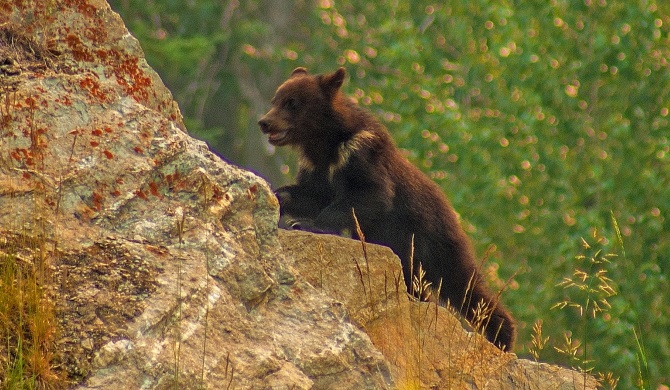 We observed these Grizzly Bear Cub Siblings goof around, play fight, nurse, feed on an elk carcass and even fiercely squabble at times near Athabasca River in Canada's Rockies.
view more on YouTube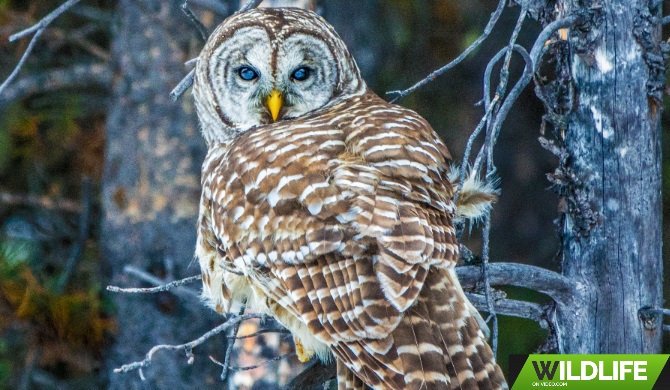 While stopping to view Wildlife tracks, this Barred Owl Swopped in and began Hunting. He Stole the show that day in the Canadian Rockies.
view more on YouTube
Wildlife
on Video
Viewing Wildlife in their natural habitat can be very exhilarating. Let's keep the chance of wildlife encounters existent for future generations.
Wildlife on Video
Grizzly
Families
Fiercely protective, Grizzly mothers with cubs often seek out higher elevations to avoid confrontation.
Grizzly Mothers and Cubs